I Would Love to Hear My Child Read Fluently!
In my line of work, I hear this all the time!  Parents want to hear their child reading accurately and easily, while comprehending what they are reading.
In this post, I would love to share with you one proven method to boost your child's reading fluency! How do I know that it works?  That's easy.  My niece used the program I am about to introduce you to, and what a huge difference it made in her ability to read more efficiently, while understanding what she was reading!  Our family is ecstatic about the results!  She actually wants to read now!
Before she began this program, it was like pulling teeth to try to get her to even look at the cover of a book, much less read any of the words contained within the pages.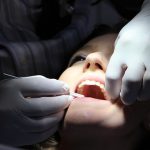 What Exactly is Fluency?
In one of my pages, I explained that fluency is the ability to read with greater speed, while comprehending what is being read.  Comprehension is the key to reading for both children and adults, and fluency is where it starts.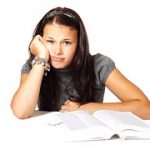 I have worked with so many children of all ages over the years who are so focused on trying to sound out the words, that they completely lose the meaning of what they are reading.  Their reading is slow and choppy, thus causing them to get frustrated and want to give up.  I believe that each child has their own individual strengths and weaknesses, and it is up to the teachers, as well as the parents, to ensure that those weaknesses are met head on.  Together, we can make a difference in the lives of our children!
Affiliate Disclosure
I would like to be open and transparent with you, as parents and caregivers. When you buy something from the websites listed on my site, I may receive an affiliate commission.  I never recommend poor quality products, or create false reviews to make sales.  The opinions I express are not representative of the companies that create these products.  It is my intention to explain products in such a way that you can make informed decisions on which ones best suit your needs.
This program was developed in order to help struggling readers develop the necessary skills they need in order to become successful readers.  We all know that reading encompasses pretty much every aspect of life.  Regardless of whatever career or job your child will have someday, he/she will need to know how to read well, and understand what they are reading! This much is a given!
The Reading Buddy Software Program focuses on building reading fluency, thus giving the child more of an opportunity to understand what he/she is reading.  It is an online reading program that works with speech recognition to detect incorrectly pronounced words as your child reads. Next, it gives the child the chance to correctly say the mispronounced words, and read the story again, while saying the words properly.  This program has actually led to a 50% increase in reading levels!
My niece made a major leap from low reading grades to all A's and B's in the 1st several months after starting the Reading Buddy Software program!  Now, she is right where she should be!  Can you tell that I am a proud aunt?!!
All children need to feel successful in order to have a more positive outlook on life, and I feel that they are entitled to it!  It gives them a greater self esteem, and makes them want to achieve more!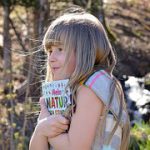 How This Program Can Help Your Child Succeed With Little Effort on Your Part…
Coming from a former teacher's viewpoint, it would be "the ideal" to be able to sit down and listen to each of your children read at least 5-6 times a week, while working on correcting the mispronounced words!  This would make for a more perfect world!  However, life is not that easy.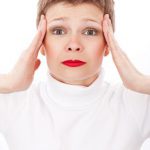 The creators of the Reading Buddy Software Program must have been extremely in-tune with the "busyness" of life that we find ourselves in!  I think they realized that teachers don't have the time to give one-on-one attention to each and every child in their class every single day.
Parents are also extremely busy as they try to provide for their families while they "chauffeur" their kids from one place to another!  With the number of single parents on the rise, I believe that this reading program is a true blessing for both the child, as well as the parents and caregivers!
It's really very simple.  The Reading Buddy Software Program is a guided/repeated reading program, created to help build fluency and comprehension as your child advances through the various levels.  It is designed for children to work on their own for about 30 minutes a day as the program monitors their reading. There are basically 7 steps to this program.
1.)  The child reads a passage aloud.  If he/she mispronounces a word, the computer highlights the words that were read incorrectly.  Next, the computer says the incorrect words aloud to the child. Then, it gives the child the chance to correctly say the words.  If they miss a word again, they then keep trying, until they pronounce the word correctly.  It also gives the child the option of clicking on a particular word, and it will replay what the word is, as well as give the definition, if they want it.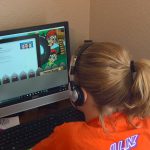 2.)  Reading Buddy Software reads the story to the child as he/she follows along.  It will underline the words as it reads to the child so that the child can keep up.
3.)  The program then shows the child a list of the words that were mispronounced.  They are then given the opportunity to read the words.  If he/she misses a word, they have to repeat the word/s until they get them all correct.
4.)  This step is basically the same as step 1.  The child will then read the story again, and follow all the steps from the first step listed above.
5.)  The Reading Buddy program again reads the story to the child, just as in step 2.
6.)  The child reads the story one last time.
7.)  Step 7  is where the child is given the chance to answer the comprehension questions.
This program works around the "theme" of repetition.  I think that is what makes it so successful. The child is given the opportunity to read each story several times, as well as learn how to correctly pronounce each word.  By the time they get to the comprehension questions, they are "masters" of that particular story!
Goal Setting and Prizes
The cool part of The Reading Buddy Software Program is that kids get to set their own goals before they start.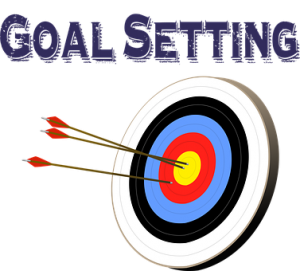 They can also choose prizes that they want to earn based on the amount of points that the program gives them for each step.
I can still remember the excitement in my niece's voice every time she called to tell me what "prize" she had just earned!  That was an added bonus and incentive to keep her going!  The greatest part was that my brother never had to tell her to work on her Reading Buddy Program!  She did it on her own, and she loved it!  It was like she had her own little "reading buddy" who was listening to her read!
This program is definitely worth checking out, especially if you have struggling readers at home, and not enough time to devote to working with them on a continuous basis.
If you have any questions or comments, I would love to hear them. You can either leave a comment below, or send me an email to kidscanlovetoread@gmail.com..  I promise to get back with you as soon as I can:)  And, as always…Happy reading to you and your child!
Blessings:)
Suzi