Phonics Based Reading in a Nut Shell
When I sat down to write this page, I realized that many of you probably don't truly have a full understanding of what phonics based reading is.  Some of you may have never even heard of the word "phonics" unless you teach in an elementary school or work at a learning center for children!  Believe me, this is totally understandable!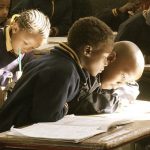 For many of you, hearing this word for the first time is probably comparable to how I felt when I was sitting in my lender's office before I bought my first house.  I sat in horror as she tried to explain, (in incomprehensible words, of course) terminology that I couldn't even imagine spelling, much less try to understand!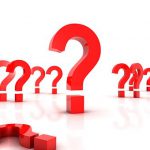 Phonics at Its Core…

Webster's Dictionary defines phonics as- a method of teaching people to read and pronounce words by learning the sounds of letters, letter groups, and syllables.  Basically put, it is the essence of associating each letter with a particular sound, or in some instances, sounds.  Once children learn the basics, they will be more able to break unknown words apart, sound them out, and put them back together as a whole!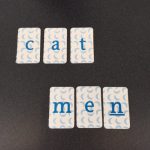 Still Sound Confusing?
Let me give you just a basic example that a kindergartner may use in his/her reading class.  Let's take the word: mat.  Once kids learn and understand what sound each of the letters in this word makes,  they can easily break them apart–m-a-t,  sound them out, and put them back together to form the word: mat.
With my younger children, I use what I call "letter tiles" when we are learning to read new words.  You might be able to find them at a teachers' resource store, or you can make them on your own.  All you have to do is cut index cards into individual squares 1″ by 1″ or 2″ by 2″, whichever you prefer. Label each square with a lower case letter.  Then, these can serve as the manipulatives to help your kids get started with reading basic words!  (I'll be explaining some exercises that will help children learn phonetically in a later post!)
Within the pages of my site, I will be sharing different things that you can do at home, as well as awesome reading programs that will get your child up and reading successfully, all while learning that READING IS FUN!
I would love to hear from you!  If you ever need to contact me, please feel free to leave a comment below and I would be more than happy to get back with you!  And, as always…Happy reading to you and your child!
Blessings:)
Suzi