School Is Out…Let the Summer Learnin
g Begin!
Now that summer is here, many parents are faced with the issue of what they should do with their kids.  A great majority of my tutoring clients have been asking, "What should I do to ensure that my kids keep learning for the next few months?"  I would love to share with you some ideas for some of the best summer learning activities, that will not only help your child avoid forgetting what he/she just learned, but will also, hopefully, help retain or enhance many of the skills that they have learned over the past year.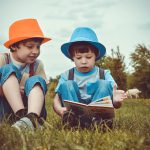 As a former 20 year teacher, I think that the beginning of each school year was always the most frustrating for me.  I usually spening, even during the summnt several weeks reteaching many of the skills and concepts that my students had learned during the previous grade level, but had forgotten over the summer.  Sometimes, they would even look at me with these blank expressions on their precious faces when I was reteaching, as if I were speaking a foreign language!  Talk about exhausting!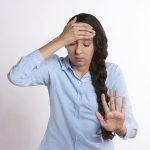 There are so many fun and exciting things that you can do with your kids over the summer break to ensure that they don't lose everything they have previously learned.  I thought I would keep it simple and just share 10 creative ideas that I think most kids will enjoy.  When kids are actively engaged in doing something they consider to be "fun," they usually won't realize that they are learning at the same time!  So…let the fun begin!
My Top 10 Best Summer Learning Activities for Kids
This is a terrific activity for kids who love to play the game of "seek and find," or for those kids who aspire to be "Super Sleuths" when they grow up!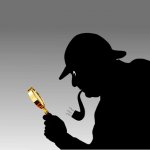 Mini Scavenger Hunts
All you need are 5-10 index cards (depending on the ages of your kids,) markers or pens, small objects or pictures that can be hidden, adequate space to play, and a " special prize" for everyone involved.  As you can probably tell, I like for all children to be rewarded! It's more fun that way!
Here's how this works… Label the white side of each index card with a number, beginning with #1.  On the first card, write a simple poem or phrase that gives your kids a hint as to where to look next.  An example of this might be: "Walk out the door.  Then turn right.  Look under the flower pot, and find something bright!"  The "something bright" can be as simple as a cut out of the sun, stars, etc. from a magazine.  Along with this picture or object, make sure to include the next index card with a different clue!
After all of the clues have been read and the directions followed, the last index card should take your kiddos to the place where you would like for them to end up, along with a treat that they will enjoy.  This doesn't have to be expensive.  Most kids will be perfectly happy when they wind up in the kitchen to be served ice cream sundaes!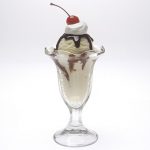 Cookie Decorating Contests
This is a fun activity where your children can get their creative juices flowing!  For this activity, you will need recipe or index cards, pens or pencils, crayons, ready to bake sugar cookie dough, such as Pillsbury or another brand, and different cookie toppings, such as chocolate or butterscotch chips, sprinkles, vanilla cake frosting, etc..  Keep it simple by laying out only those toppings that you want your kids to use.  Otherwise, you might end up with cookies that look more like small cakes!
Directions: Bake the cookie dough as per the instructions on the package.  After the cookies have cooled, let your kids become mini chefs, as they decorate to their heart's content!  Allow them to use their imaginations!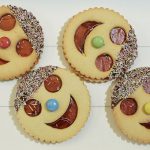 When they are finished, have them write out the steps they took to decorate their creative masterpieces on index cards!  Then, comes the best part!  This is where you get to be the judge, and sample some of your children's cookies!  Of course, your children will be nibbling right along with you, and enjoying every minute of it!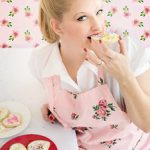 Last, you'll want to give blue ribbons created from index cards and crayons to each child.  Again, I always want each child to feel like a winner!
Participate in Your Local Library's Summer Reading Club
I think most moderate sized cities and towns have at least one public library.  A great majority of these host summer reading programs where they let children and teens read books for prizes.  The libraries where I live have some of the best summer reading programs I have seen, and reward kids for reading as little as 5 hours!  The prizes will probably depend on the size of your town, and the resources and funds available to the library system.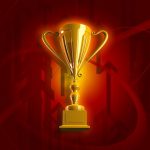 I have all of my tutoring kiddos participate every summer, and they will often come in every week or two with new books, swim passes, baseball tickets, and many more things that they have earned!  This not only motivates kids to read, but it also allows for down time from the busyness of summer activities.  My kids always enjoy doing this, and often compete with each other to see who can read the most books!  It's a great summer activity that doesn't cost anything except for the gas to take your kids to the library.  Plus, this will help improve their fluency and reading comprehension, which is what you definitely want!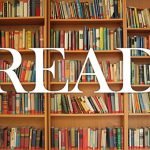 BFF Book Clubs
This is another extremely inexpensive way to keep your kids entertained!  Hopefully, your kids have friends that they affectionately refer to as their "Best Friends Forever!"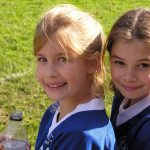 If so, then you might want to host a BFF Book Club at your house, backyard, or even at a local restaurant.  This is where your kids and their friends can choose a book or books to read during a given week. You can check these out at your local library or buy them online.
I am affiliated with an incredible new and used book store that is a huge philanthropist  when it comes to giving back to the community, as well as to the underprivileged around the world. I buy from this book store, simply because I know that they will give books in return to those less fortunate.  After all, this is what life is about, right?  If you are interested in checking into Better World Books, simply the link. I'm sure you'll be pleasantly surprised!
Affiliate Disclosure
I would like to be open and transparent with you, as parents and caregivers. When you buy something from the websites listed on my site, I may receive an affiliate commission.  I never recommend poor quality products, or create false reviews to make sales.  The opinions I express are not representative of the companies that create these products.  It is my intention to explain products in such a way that you can make informed decisions on which ones best suit your needs.
As an Amazon Affiliate, I earn commissions.
After the kids all have their books and have had a chance to read them, set a day and time when your children's BFF's can come over to your house to discuss what they have read, as well as what they liked or didn't like about the books.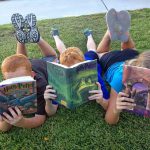 It makes it even more fun when you can provide simple snacks that they can enjoy while they are discussing their books!  Then they can choose other books to read.  Simply repeat the process!
This will allow your kids and their friends to stay in tune with their reading skills while having fun by spending time with each other!
Practice Spelling Words With Sidewalk Chalk
This is such an inexpensive and fun way for kids to practice their spelling words, writing skills, and even develop more of an interest in art.  You can buy sidewalk chalk at Walmart, Target, or online at Discount School Supply.   If you're not familiar with it, sidewalk chalk comes in several different pastel colors, and is easy to wash off using a watering hose or a bucket of water and a sponge.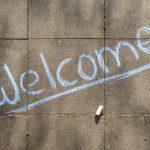 You might research spelling words for the grade level that your child will be going into.  Then have him/her practice writing each word using the chalk two or three times.
Next, have your child draw a picture that depicts each word.  Drawing pictures will help develop much needed vocabulary skills, as they associate each word with the meaning.  This will usually keep kids entertained for quite a while, and they will be learning something useful for the next grade level all at the same time!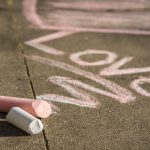 Summer Learning Camps
Many college and university campuses offer summer learning camps for kids.  These are fun camps where your kids will usually be allowed to choose at least two learning classes, such as reading, written composition, math, or science, as well as two elective type classes like art, music, cooking class, and even different types of physical fitness classes.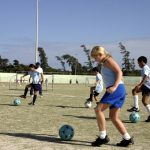 They are usually taught by college students, and will often cost a small fee.  However, for the positive benefits that kids gain from these camps, it's definitely worth the money!  If you live in a town where there is a community college or university, please check into it.  Your kids will more than likely enjoy it tremendously, all while learning new things.
Family Field Trips
Why not try mini field trips?  There are so many different options to choose from, even if you live in a small town.  These "mini" field trips could include taking your kids to the zoo, nature trails, park, museums, and so much more.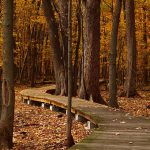 I think most kids are more than willing to get out of the house, especially during the summer.  And…what better way to get them away from the t.v. and video games for a while?
You might have them journal about what they loved the most, things they learned, etc. after you get back.  You can find some really cute journals at Walmart for next to nothing.  This is also a great way for your kiddos to brush up on their writing skills!
Have Your Kids Create Their Own Scrapbooks of Their Summer Activities
One of my tutoring students just finished her first scrapbook, and it's unbelievably amazing!  This would be a fun activity to have your kids work on after they take a "mini" field trip, read an unbelievably great book, or for just about any enjoyable activity they do during the summer.
All you will need is a blank journal, scrapbook with blank pages, or you can even create your own.  The choice is yours!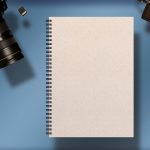 For the pages, you can use construction paper, card stock, or you can even buy "themed" paper. You will also need scissors, glue stick or all purpose glue, computer and printer if your child wants to type out phrases for each page, and colored pencils or gel pens.
You can purchase these things at Walmart or at any craft store.  I like to buy these items from Discount School Supply because they are so much more inexpensive than most places.  You might want to also buy the cute embellishments to glue or stick onto each page, if your child doesn't like to draw and color.
The older kids might want to type up what they want to write, and then print these sentences or short phrases out.  Your younger children can write on lined paper, or dictate to you what they want to say.  Next, you will want to cut out the words or short phrases to place on each page of the scrapbook.
Last, your kiddos can either draw pictures or use the embellishments to decorate each page.  These will be memories of the great adventures they had during the summer that they can pass down to their children someday!  I thought I would share a short video that I found on Youtube of how to make a few easy scrapbooks!
Read a Book, Create Sock Pu

ppets, and Write Out a Script for a Puppet Show
I absolutely love this activity!  In fact, I used to let the kids in my classes work together to  make sock puppets and write  "screen plays" for puppet shows once their group had finished reading their chosen book.  They totally loved it!  When doing this at home, you don't have to worry about having small groups.  Your kiddos can actually do this by themselves.
Depending on the age of your child, you'll want to have them read an age appropriate book.  If they haven't started the reading process yet, this would be another chance to spend quality time with your children as you read to them.
Once they're finished, give them socks of different colors, glue, yarn or wool, sequins, buttons, plastic beads, and any other craft materials you have lying around the house, and let them "go to town" creating their own characters from the book.  Instead of glue, you might choose to use a hot glue gun.  If you do, please make sure that you help your child with this.  We definitely don't want any burned fingers!  Below is a short video to give you some ideas of how to create cute and easy sock puppets!
To make the stage, kids can actually sit behind the kitchen table, as long as it has a table cloth on it.  You can also create your own stage by using a large cardboard box.  I have included a short video from AlaskaGranny.com that shows step by step how to make your own cardboard box puppet theater!
The last step is to have your kids write out a short summary, or "screen play" of the main points of the book.  Then, your kids can present their puppet show to your family!  This is such a great activity that requires little work, all while supplementing their reading and writing skills!
Read the Book and Watch the Movie
This is one way that many of my clients get their children to read more!  Many books have been made into movies; so this will be an easy learning activity.  Before you begin however, definitely make sure that the book you chose has already been made into a movie!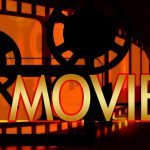 This is something that I would encourage you to do with your child.  Reading together fosters more parent/child bonding, and is an easy way to spend more time immersed in your child's world.
After you finish reading the book, simply check out the movie from your local library.  You can also order many movies online.  After you finish watching the movie, compare and contrast how the book and movie were alike and different.  Then, have your child tell you his/her favorite part!  Throw in some popcorn, and you've got a simple, yet great learning experience for your kiddos!
These are just ten of my favorite summer learning activities that you can do with your kids.  There are so many others!  Ask your kiddos what they would like to do, and I guarantee that you'll see "sparks" of imagination lighting up like never before!
I would love to hear from you.  If you have any comments or questions, please leave them below, and I'll be sure to get back with you as soon as I can.  I wish all the best for you and your child as you travel down the pathway of learning.  And, as always…Happy Reading to You and Your Child!
Blessings:)
Suzi