iPads Can Definitely Help Kids Excel at Learning
In a previous post, I explored with you some ways that tablets can actually help younger children learn the abc's, as well as learn to read!  And, who doesn't want their child to succeed, especially early on?  With the technological age that we live in, it seems that more and more kids would rather be reading on an iPad than picking up a book.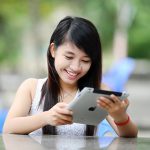 In my opinion, as long as they're reading, they're learning!  In this post, I would like to share some great devices that can help the older kids excel at learning.  By older, I am referring to ages 10-18+!
Schools and Technology
Over the past 5-10 years, it seems that there has been a shift in the way teaching is done in the schools.  I taught for 20 years in the same school district, but that was when computers were just coming to the forefront. iPads hadn't even been thought of yet!  (The kiddos I work with in my tutoring practice think I'm ancient!)  I guess you can say that I taught the "old fashioned" way, relying solely upon textbooks, workbooks, and handouts.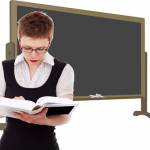 Now, the iPad seems to be replacing many types of physical textbooks, as well as changing the way educators teach.  In fact, many textbook companies have kept up with the new "technological trends," and actually offer their textbooks online.  This is a huge bonus for schools!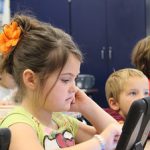 These days, in many school districts, the students are assigned an iPad for their own personal use.  Students use these to read literature for their English classes, do research for projects and assignments, keep writing journals, and take tests!These are all used as a basis for a majority of their grades!  As you can probably guess, kids don't have to cart around as many textbooks!  This is great for students, because iPads are extremely light weight and can easily fit into their backpacks or book bags.  In the long run, it can actually "save" their backs, as they don't have to lug 20+ lbs. of books around everywhere they go!
The Use Of iPads Seem To Be Beneficial to Teachers, As Well
In today's classrooms, the utilization of technology has seemed to positively impact the way educators are able to help more children at one time.  For instance, in any given classroom, there are always kids on different reading levels.
For example, in an average 3rd grade classroom, there may be kids reading on grade level, while others are reading several years above or below grade level.  I still remember the days when I used to have to run from one student to another, trying to make sure that they were all receiving instruction on their individualized instructional level!  This was exhausting, to say the least!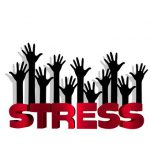 This is where iPads and other technological devices have become extremely useful.  The teacher can use different apps. and programs to ensure that each child is getting targeted practice at his/her own educational level!
They can even have each student practice certain skills that they are weak in.  In this way, the teacher can ensure that students are learning and practicing what they "need," as opposed to reviewing skills that they have already mastered.  In my opinion, the iPad has been one of the most innovative inventions ever created!
iPads Can Tremendously Help Kids Succeed
I don't think I know of one kiddo who does not like to use technology in one way or another.  Granted, a lot of kids would much rather play games or watch videos on YouTube all day!  And yes, there are a lot of people who are against letting their child have access to these devices for fear that it will "fry" their brains!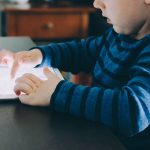 I agree, only if the child uses the device to play trivial games or watch videos for hours on end, and doesn't use it for any type of educational learning experience.  I have seen my share of these kiddos!  In a previous post, I referred to them as my "gamers!"  These are the ones who will probably become famous for inventing some unbelievable game that will make them millions, provided they have learned the skills necessary to succeed!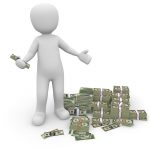 I can't say enough positive things about the many benefits of allowing your child to have access to an iPad, or other technological device.  When my tutoring students come in, they would much rather do their assignments on their device instead of the traditional textbook and worksheet routine.  Who wouldn't?!
Even though they have been using iPads for several years now, it still seems like a novelty to many of them!  They seem more willing to read, write, and research if they can do it all on their device.  It's also so much faster than having to look up resources in the library!  This is one of the great advantages of the World Wide Web!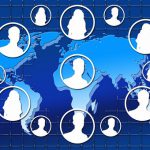 Using an iPad has also seemed to motivate my students to want to read more!  I have noticed a marked increase in their willingness to read if we use a technological device, as compared to simply picking up a book, especially if it is a textbook!
Please don't get me wrong.  I absolutely love books, and I encourage my kids to read using many different formats. However, it seems that many kids are more willing to read from a hand held device.  I think it's because of the trend in owning technology, and the fact that they can download books that are readily accessible to them, and that they are interested in.  This is much easier and faster than having to go to a bookstore or library to try to find what they want to read.
My Personal Choice of an iPad For the Older Kids
With all of the devices available to the older kids, my personal preference is the Apple iPad Mini 2.  I guess you can say that I am partial to Apple products, as they are so easy to learn to use and navigate.  I actually have one myself, and use it quite frequently to read, research, take on-line classes, listen to podcasts, and much more.
The Apple iPad Mini 2 comes equipped with 16 or 32 GB of flash memory, and an unbelievable screen that utilizes retina display.  This makes reading and working so much easier because of the clear and beautiful images that come across the screen.  The screen size is also, in my opinion, the perfect size, measuring 7.9 in..  It's not overly big, or too small!
One feature that I exceptionally like is how lightweight it is.  It beats having to carry around books that you are engrossed in, because you can pretty much choose from all of the different genres of books right from the iBooks store!  This feature is probably my favorite!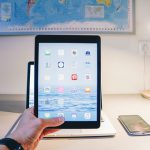 And, if you're a gamer or music lover, you will be thrilled with the wide selection of games, songs, television shows and movies that you can get from the App. Store and iTunes Store!  The possibilities seem endless:)
My Review of the Apple iPad Mini 2
I definitely give the Apple iPad Mini 2 a "2" thumbs up…no pun intended! It's a wonderful device for kids ages 10+, as well as adults.
I wish all the best for your children, as they continue to walk down the pathway to success!  If you have any questions or comments, please leave them in the box below, and I will be more than happy to get back with you as soon as I can.  And as always…Happy Reading to You and Your Child!
Blessings:)
Suzi