---
Books Can be the Gateway to Successful Learning
Reading is extremely fundamental. Children need to know how to read successfully, and comprehend what they are reading in order to do just about anything in life.  The key is to find books that will inspire them to want to read, without putting the book down in favor of playing games or something else that they may see as "more entertaining!"
In this post, I would love to share with you some children's books that I think your child will fall in love with!  Why?  Because my kids absolutely adored them!
I would love to give you some ideas for wonderful books that you can read to your babies and toddlers, as well as popular books that 5 -9 year olds will enjoy reading themselves.  I will be beginning with the little ones, and move my way up!
One terrific book site you might want to check out is Better World Books  They have just about any children's book you could ever want!  If you're a bargain hunter like me, and want to check out used books at wonderfully low prices,  you'll definitely want to look into this!  With over 7 million used books in stock, you can't go wrong.  Please feel free to check them out!
As a side note, this book seller is also a major philanthropic company, donating books to those who don't have the means to afford them.  For me, this is a major bonus since there are so many children who can neither read, nor write.  It just goes to show where their heart truly is.  If you're interested in looking into great books at low prices, please check them out.
Affiliate Disclosure
I would like to be open and transparent with you, as parents and caregivers. When you buy something from the websites listed on my site, I may receive an affiliate commission.  I never recommend poor quality products, or create false reviews to make sales.  The opinions I express are not representative of the companies that create these products.  It is my intention to explain products in such a way that you can make informed decisions on which ones best suit your needs.
As an Amazon Associate, I earn from qualifying purchases.
I hope you will check back, as my next post will be based on books that older kids will enjoy reading!  We need to keep them learning, as well!
Reading Begins at Home
Over the years, I have heard many parents say that reading begins at school. However, I wholeheartedly believe that it actually begins at home. Studies have shown that the sooner parents and caregivers begin reading to their children, the better readers their kiddos will become. This will, in turn, lead to a much easier school experience, as well as a brighter future. Get ready…the fun begins now!
Begin With the Basics!  Great Books for the Little Ones
In a previous post, I shared some ideas for terrific ABC books that I used to read to my kids. These are great for babies and toddlers, as well as children who are at that readiness stage for reading.  These books teach letters and sounds, and help to get your child ready for that initial first step in reading!
This is critical because so many schools expect kindergarten students to come in already knowing a majority of their letters and sounds.  Reading alphabet books and singing the alphabet song with them every day will help ensure that they are ready and prepared to enter kindergarten with a head start. In addition, you will want to read books that teach different colors and shapes to your child.
This is yet another skill that kindergarten teachers will expect their students to know when they walk in the door on the first day of school!
Another wonderful online book store that I would like to share with you in Better World Books.  They have a wide variety of used children's books that are sure to please even the pickiest of readers! They also have audio books, DVD movies, and Music CD's for every member of the family.
In addition, every book that's purchased will help overcome illiteracy through their many literacy partnered programs!  Yet… another book store that has its heart in the right place:)


Nursery Rhymes
Another thing that kindergartners will definitely need to know before they start school is how to identify words that rhyme.  These are easily taught by reading nursery rhymes to them, and helping them listen for words that have the same ending sound.
Nursery rhymes are wonderful ways to teach the younger children how to memorize basic rhymes and follow along with you, as you read to them! Eventually, they will become so familiar to your child that they will be able to "read" them back to you!
When I taught kindergarten and first grade in the school system, I used to have my kiddos act out each nursery rhyme as we said it together.  They absolutely loved this, and it seemed to spark their interest in reading!   Check them out!  You can't go wrong reading to your child!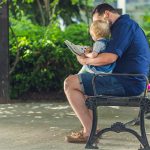 Some Fun Books to Read to Your Child
Wow!  When I began to write this post, my first thought was, 'Where do I start?'  I have had so many parents over the years who have asked me to recommend some entertaining books that will keep their little ones engaged.
It's hard to know where to begin because I am positively and definitely a book person!  I love books, especially children's books because I enjoy watching that magical spark in the eyes of my kiddos as each book unfolds!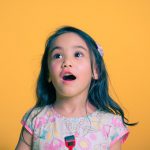 As a former teacher, and now the owner of a small tutoring business, I tend to buy books in bulk!  So, I have chosen two online bookstores that give awesome deals for used books.  In case you would like to browse through my "choice" of books, I have highlighted them in dark blue.  The 1st book will take you to Thrift Books, and the 2nd will take you to Better World Books.  Hope this helps:)
Books For Kids-Ages 1-5
Dr. Seuss Books
Oh, where would we be without the Dr. Seuss books?  They have been around for like…forever!  I grew up with them ages ago, and my younger tutoring kiddos still enjoy them!  They are fun to listen to, as well as read. I love them especially because they rhyme, which really helps the younger kiddos learn how to listen to the ending sounds of words.
As Dr. Seuss once said, "The more that you read, the more things you will know.  The more that you learn, the more places you'll go!"  (Dr. Seuss, I Can Read With My Eyes Shut!)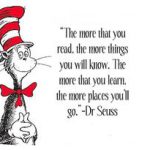 The Corduroy Book Series
One of my favorite series of children's books are the Corduroy books.  If you're not familiar with them, these are about a cute stuffed bear who longs for a home, but ends up getting into all sorts of mischief!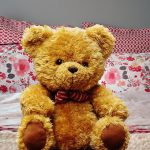 My kids absolutely adored the Corduroy books.  I even bought a Corduroy stuffed animal so that my kids could hold him while I read to them!  They are precious books written by Don Freeman, who did an excellent job of creating a lovable stuffed bear that children would love!


The Clifford Book Series
The Clifford books are another cute series of books about a red dog who is taken in and raised by a little girl named Emily Elizabeth. Clifford winds up growing up to be about as tall as a house!
These books are filled with fun adventures, as well as lessons that children can learn about kindness and helping others out.
I think this is why I enjoy reading these books with my tutoring students.  The moral lessons they learn are priceless!

The Eric Carle Series of Books
Eric Carle is an extremely talented author and illustrator of children's books.  These books are so simplistic in the way they are written that they enable children to easily follow along.  However, the best features of these books are that they teach children about nature and many other things. Kids will learn how caterpillars become butterflies, how spiders spin webs, and how a tiny seed becomes a flower throughout the seasons.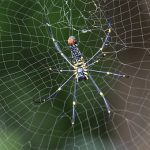 Children will gain such a wealth of knowledge by listening and following along with these books!  This might spark your child's interest in having a caterpillar farm, or maybe a career in science some day!  The sky is truly the limit.
The Spot Books
Eric Hill is the talented author and illustrator of the Spot books.  The main character of these books is, of course, Spot.  He is a sweet little dog with a brown spot on each side of his body and a brown tipped tail, who goes on all sorts of adventures! Each story is very easy for little ones to understand.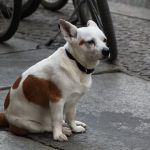 I love the fact that, as you read, it is so easy to actually interact with your child by asking questions about the story, and watching them think out their responses.  This is where comprehension begins!  An added bonus is that these books are designed with flaps that children can lift up to see what's underneath.  It's almost like a mystery!


Books For Kids-Ages 5-9
Now that we've covered some wonderful children's books that will begin the reading process, it's time to get into some books that are a little more challenging.  This is where the real enjoyment begins, as you see your child actually reading a book by him/herself!  This is my favorite part of teaching!
Mr. Putter and Tabby Books
The Mr. Putter and Tabby series of books are geared with children, ages 5-8 in mind.  They contain very short chapters and have many sight words your child should either be learning, or may have already learned by now.
These stories are about an elderly man, Mr. Putter and his faithful cat,Tabby, who get into all sorts of mischief and mishaps with their next door neighbors, Mrs. Teaberry, and her ornery dog, Zeke.
Their wacky misadventures will have your child laughing hysterically!  The good thing is that somehow, their mistakes always end on a good note. My younger tutoring kiddos feel like they are "hot stuff," since they are reading chapter books now!


The Alexander Books by Judith Viorst
These books are absolutely some of my favorites!  I actually used to read one of these books to my students on the first day of school every year.  It always seems that there is one book, or series of books that grabs you like no other!  For me, these are the Alexander books.
These books are written about a little boy named Alexander, who always thinks that everyone else in his family gets everything, but he gets absolutely nothing.  His little antics are hysterical, and will have you and your child laughing out loud!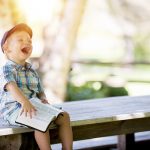 Of course, this is from his vantage point!  You have to read them to see what I mean!  The author, Judith Viorst, has written other beautiful and engaging books as well.  However, I think she is best known for the her Alexander books.
Arthur Books by Marc Brown
The Arthur books were usually some of my kids' favorite books, and still are today with the kids I tutor.  These books are based on Arthur, a sweet aardvark who always has interesting plans up his sleeves.  He has an assortment of friends, ranging from The Brain, an extremely intelligent 3rd grader, to Muffy, whose family is very wealthy.
These books will take your child through Arthur's adventures, and see how he overcomes his problems with the help of his family and friends. These are great stories for children in 1st-3rd grades.


The Junie B. Jones Books
These are absolutely adorable books that will have your child in stitches from laughing so hard!  The late author, Barbara Park, created such a masterpiece of a character in Junie B. Jones, who is a very creative, imaginative, and willful child.  She always seems to get herself into skirmishes that she can't seem to get out of!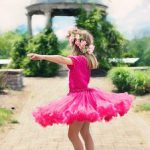 I used to read these to my kindergartners, all the way up to 3rd grade.  I even used a "sarcastic" little girl voice because that's the way I pictured Junie B. sounding.  My kids enjoyed these books immensely.  I know this because they would fight over them during free reading time!  You might check these books out, but please remember to use your "little girl" voice if you read one of these to a younger child.  It just makes the whole story complete!
The Curious George Books
These are priceless books about an adorable little African monkey named George, and his guardian, identified only as "the man in the yellow hat." Due to his intense curiosity, poor George is always getting into mischief of one kind or another!
Your child will fall head over heels in love with Curious George and his little antics.  The wonderful thing about these books is that they teach children about learning how to correct one's mistakes and the value of forgiveness.  You can't put a price tag on this!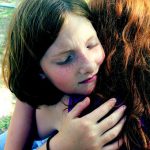 The Magic Tree House Books
The Magic Tree House books, written by Mary Pope Osborne, are beautifully enchanting books that will keep your child enthralled for hours on end!  The plot of each book centers around the main characters, Jack and Annie, from Frog Creek, Pennsylvania.  Each story line consists of the kids being carried away to magical places by a mystic tree house.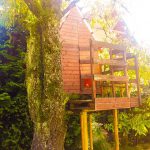 In each Magic Tree House book, Jack and Annie are given a mission from a librarian, whom they have never met, named Morgan Le Fay.  Jack and Annie are given clues to help them solve the mystery for each story.  They must solve the mysteries in order to be successful and carry out their missions.  These books are sure to captivate your child's attention!


The A-Z Mysteries
One final series of books that are excellent books for kids between the ages of 7-9 are the A-Z Mysteries, written by Ron Roy.  These are a collection of 26 books written for each letter of the alphabet.
For instance, the first book is titled, The Absent Author, which begins the alphabet with the letter A.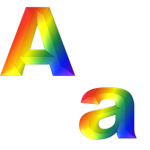 The books are about 3 very smart 3rd graders, Dink, Josh, and Ruth Rose who have two things in common.  They love to solve crimes and mysteries!  These books will keep your kids engaged as each page envelops yet another clue in the process of finding out "who done it," as mystery writers often say!
These books have often sparked an interest in reading in even my pickiest readers!  Your child can read the books in order, or in any order they choose. Believe me, if they are into mysteries at all, they won't want to put these books down!
As I stated in the beginning of this post, I wanted to share books with you that are geared mainly towards children, ages 1-9.  I chose some of my favorite ones, as well as those of the children I had when I was a teacher for 20 years, and of my current tutoring kiddos.
Please keep in mind that not every book may be a good fit for your child, depending on his/her reading level.  They may need either easier or more challenging books depending on where they are in the reading process.
In my opinion, books play an enormous part in the language and cognitive development of children.  The more they are read to and the more they, themselves read, the more knowledge they will acquire.  This will, prayerfully, lead them to successful careers one day and to the ultimate fulfillment of their lives.
**I hope you will check back, as my next post will be dedicated to books geared for kids, ages 10+.
If you have any comments or questions that I can help you with, please leave them below, and I will be happy to get back with you as soon as possible.  I wish you and your child all the best as you embark on this journey of learning.  And, as always…Happy Reading to You and Your Child!
Blessings:)
Suzi