Make it enjoyable!  Reading

Can

Actually Be Fun!
We, as human beings, have been conditioned to want to do those things that we love, and ignore the things that bore us or make us feel uncomfortable!  I know that I tend to put off the things that don't motivate me in favor of the things that I totally enjoy doing!  Who doesn't?!
For many children, regardless of age, reading is something they would rather avoid…like the plague!  These children have most likely never been given the tools necessary to become successful readers.  So, they see reading as a tedious chore, or as something they would rather not do.  They need to learn that reading is actually something fun to do!
Once they are equipped with the right learning techniques, they eventually learn that they can be successful and that reading can become something new and exciting!  They will begin to see it not as something they have to do, but rather, as something they want to do.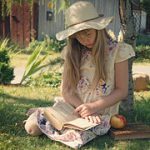 And believe me, when you, as the parent of a struggling reader, see this positive change in your child's attitude towards learning, life at home will become so much more pleasant!  Your child's self esteem will begin to flourish, and homework time won't be such a struggle!  I don't think I know of any parent who wouldn't want this!
It all starts with the ABC's
Learning how to read always starts with the basics, and that includes learning the ABC's.  There are so many ways to help your child learn their letters and sounds the "fun way!"  I would love to share a few examples of some activities that you can do with your child at home!
1.  If your child is just starting to learn the letters of the alphabet, why not make it more interesting by making letters out of cookie dough or even play dough?
 They can get the "feel of the letters" as you say the sound that each letter makes.  Then, have your child repeat each letter and the sound that corresponds with it.  In addition, they will have a good time forming each letter out of dough!  This will, in turn, help put the images of the letters into your child's mind.  This is one activity they won't easily forget!
2.  Another fun and creative way to learn the letters of the alphabet is to spread shaving cream or pudding on a wipe off table or board.  (Many times, home improvement stores will be more than willing to give you small, white wipe off boards that they have left over from other projects they have done!) Once you have your board or table ready, have your child practice writing the letters in the pudding or shaving cream with his/her finger!  They can always wipe it away with their hand and start again with a new letter.  My kids used to love this, especially with the pudding!  It's a yummy way to learn the ABC's!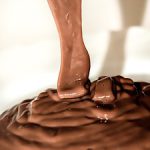 3.  When I taught kindergarten and 1st grade, I would always buy cereal shaped like the letters of the alphabet.  Then, I would call out a letter, and the kids would have to search for it and hold it up.  We would then say the sound that each letter makes.  They absolutely loved this activity because they got to eat the letters afterwards!  Yet, another fun way to teach the alphabet!
There are so many creative ways to draw your child in and make him/her want to learn their letters and sounds!  Imagination is the key!  Don't be afraid to experiment.  Your child will never notice that you "meant" to do one thing, but instead, created something different.  That's the fun of it! Sometimes, mistakes are the best things we can ever do!  That's how we learn new things:)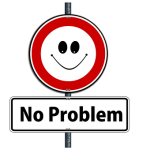 Believe it or not, that's how I learned many of my teaching techniques!
Things You Can Do If You Don't Have Much Time
If you're a single parent and don't have much time to spare for these activities, don't worry!  Reading ABC books, as well as other books, to your child is another awesome way to help them learn and grow in literacy.
In fact, this may the single most important thing that you can do to help your child be prepared for "reading readiness!"   This is also a fantastic way to show your child that you love to read!  If you're interested, I have included banners of my two favorite new and used online book stores.  They have a wide variety of children's, as well as adult books.
Affiliate Disclosure
I would like to be open and transparent with you, as parents and caregivers. When you buy something from the websites listed on my site, I may receive an affiliate commission.  I never recommend poor quality products, or create false reviews to make sales.  The opinions I express are not representative of the companies that create these products.  It is my intention to explain products in such a way that you can make informed decisions on which ones best suit your needs.
In addition,  both of these bookstores are major philanthropic companies, putting books in the hands of those who would otherwise never have the opportunity to read.  Please feel free to check them out!



Reading to your child is also one of the best ways to create those "special memories" that your child will carry with them forever.  One of my favorite memories is of my mom sitting on the edge of my bed reading books to me before bedtime.  I think I had her read my favorite book, How Fletcher Was Hatched! by Wende and Harry Devlin, every night for a year!  It probably drove her crazy, but she never showed it!


It's amazing how after all these years, I can still remember the sound of her voice, as she tried to imitate what she "thought" the characters' voices might sound like!  That has stayed with me for over 45 years, and it's something I hope I never forget.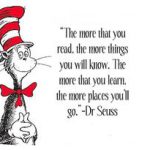 I would absolutely love to hear your thoughts and help you with any questions you may have.  Please feel free to leave a comment below, and I would be more than happy to get back with you.  And, as always…Happy reading to you and your child!
Blessings:)
Suzi