Even Older kids Should Enjoy Reading!
In a previous post, I talked about the importance of giving the younger children a firm foundation in reading. Reading is pretty much at the heart of everything we do in life.  I also shared with you some of my favorite children's books.  I chose these books based on 36  years of teaching experience, and the books I have seen kids read over and over again!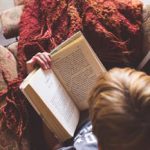 In this post, I would like to share with you some books that your older kids, ages 10+, will love to read!  They won't just want to read them because you asked them to.  They will hopefully enjoy them so much, they will want to read them again and again!  I have read all of these books myself, and many of them, I even had trouble putting down!
In fact, a few days ago, one of my tutoring kiddos confided in me that she stayed up until 2:00 in the morning a few days before, because she was trying to uncover the plot of the book she was reading!  This is what I love to hear!  OK…maybe she should have gone to bed and finished the book later, but I was ecstatic that she loved what she was reading!
Why is Reading Important for the Older Kiddos?
I have actually been asked this question many times, believe it or not!  I know that a solid reading foundation starts when children are young. Without this, they can't progress as fast as many of their peers who began learning their letters and sounds early in life.
As a result, they tend to struggle with reading and writing throughout their school years, and many of them eventually give up altogether.  The sad thing is that this is a reality in everyday life for some kids.  It's a very true situation that they will have trouble overcoming, unless some intervention occurs.
As kids advance through the grade levels, more and more reading is expected from them, whether it is done in the classroom, or given as homework.  It's not enough to just know how to "word call." They need to comprehend what they are reading.  This is called fluency.  This is when the actual reading takes place, and the fun begins, as I like to put it!
This is also where they begin to get ready for college, or their future careers. And, without a strong reading base, any career they will want to pursue will be difficult.  So, let's get down to business!  This is fun business, of course!
One of the best new and used online book stores I recommend to my clients is Better World Books.  They offer a huge selection of new and used children's books at great prices, along with free shipping!  In addition, they also partner with different literacy programs to ensure that more children and adults are given the chance to learn to read, and enjoy what they are reading!  This is why I love this bookstore!  If you're interested in checking in knowing more about it, please feel free to check out Better World Books.
Affiliate Disclosure
I would like to be open and transparent with you, as parents and caregivers. When you buy something from the websites listed on my site, I may receive an affiliate commission.  I never recommend poor quality products, or create false reviews to make sales.  The opinions I express are not representative of the companies that create these products.  It is my intention to explain products in such a way that you can make informed decisions on which ones best suit your needs.
As an Amazon Affiliate, I earn commissions.
Books for Kids Ages 10-12
Please keep in mind that even though I am recommending books for certain age levels, some books may not be the "perfect" fit for every child based on their reading levels. Some kiddos may need easier books, while others may be ready for more advanced reading material.  Now… I would like to introduce you to my recommended book list for the older kids!  If you're interested in looking into any of these books, please click the words highlighted in dark blue below.  Can you tell that I love the color blue?!
These series of books are probably some of my favorites for kids who are between the ages of 10-13 and up.  When I started reading the first book of the first series, I actually had trouble putting it down!  I am not a "mystery book" lover.  However, the way these books are written make it so easy to get lost in the story line!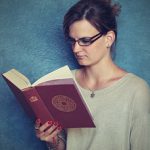 Each book is also written by a different author, which makes the stories that much more interesting!  They even include factual information about different countries and historical figures; some of which I didn't even know about!  Overall, these books are great for keeping kids engaged in reading.
The first series involves a story plot about a brother and sister, Dan and Amy Cahill, who have taken a challenge to find the ingredients to a serum, which will make them the most powerful people on earth.  The only problem is that this challenge was issued to other members of their extended family, as well.
And to make matters worse, these relatives are not exactly in the business of helping each other out!  The books are extremely intriguing and exciting!  One of my tutoring kiddos just started reading the first series, and he is enthralled with them.  And, the funny thing is, that he is an extremely "picky" reader!  Your kids will love them as well, I'm sure!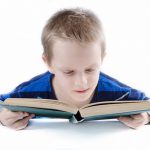 The other 39 Clues Series
When I began to write about the 39 Clues, I decided to not list a summary of every series of these books.  There are too many other books to write about!  But, I will tell you that there are several other series that will keep your child intrigued, just as my kids were!  It seems that just when you think you've figured it all out, they come out with another series!
I can't say enough about the books written by the extremely talented author, Judy Blume!  These books have been around for a while, but kids in every generation never seem to tire of them.
My favorite Judy Blume books are definitely the "Fudge" books. These books would be great reads for kids ages 10-12.   The "Fudge" books revolve around a little boy named Farley Drexel Hatcher, aka "Fudge."  He is an adorable little boy, but somehow, always seems to get himself into mischief of one kind or another!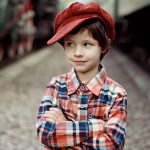 My kids laugh out loud when they read these books, as Fudge finds himself in one hilarious situation after another!  This makes me laugh, as well, to see them enjoying what they're reading!  Please check these out, as well as some of her other books.  I think you'll be pleasantly surprised!
This series of books, written by the late, great author, C.S. Lewis, is a thrilling tale about good vs. evil, where good always wins, of course!  The story line takes place in a magical world called Narnia, where there are talking animals and mythical beasts, all ruled by an evil ice queen.  Four children accidentally encounter Narnia, and are commissioned to fight the evil queen, and win back the country of Narnia for all of its inhabitants!
I would highly recommend this series for kids, ages 10+.  Many of my older students seem to enjoy these books as well, probably due to the suspense and humor that accompany many of the actions of the animals and mythical beasts.  I especially love the fact that these books also teach morals and values.  In the world that we live in, these are a definite need!
These books, written by Christopher Healy, are some of the most hilarious kids' books I have ever read!  They are geared for kids, ages 10+, and are based on several fairy tales.  They include an enormous cast of characters such as Sleeping Beauty, Cinderella, Snow White, Rapunzel, their "Prince Charmings," and of course all the trolls, dragons, wicked witches, and everything else that make up fairy tales!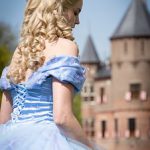 The 1st book evolves around Cinderella, whom is affectionately referred to as "Ella."  She is engaged to be married to Prince Frederic, but soon becomes bored with life.  She is ready for adventure after being cooped up in her house by her wicked stepmother, while Frederic has been raised by his parents, the king and queen, to be afraid of his own shadow!  She soon leaves Frederic to see what life holds for her.
Frederic soon becomes despondent, and leaves his kingdom to find his beloved Ella. This is where he meets the other Prince Charmings, and they soon form a bond and vow to find and rescue Ella!
These books are arraigned with lots of misadventures, action and hysterical dialogue that will keep your kiddos in stitches!  The chapter titles are enough to make you laugh out loud!  I definitely recommend this series for kids, ages 10+!
This is seriously the funniest series of books I have ever read!  Chris Colfer did a fabulous job of combining many of our most beloved fairy tales into action packed books that kids will absolutely love!  These books are packed with many of the most loved fairy tale characters such as Cinderella, Snow White, Rapunzel, Jack (aka Jack and the Beanstalk,) and more!
The Wishing Spell is the first book in the series, and begins with twins, Alex and Conner Bailey, who accidentally "fall" into a book of fairy tales that their grandmother has given them.  Within seconds, they arrive in a fairy tale world just like what they've read about all of their lives!  After almost being eaten by the witch in the story, Hansel and Gretel, they decide that they definitely need to find a way back to their home, and fast!
As the story progresses, Alex and Conner get the chance of a lifetime to meet many of their "heroes," such as Goldilocks, Little Red Riding Hood, Sleeping Beauty, and so many others!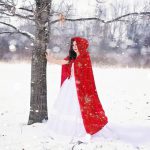 The author, Chris Colfer, must have had a field day weaving these stories together in such clever ways that they keeps readers tuned in!  I laughed out loud many times during each chapter, especially when a character would give a quick witted reply in response to a question or comment!
I would definitely recommend these books for kids 10+.  They're just too cute to pass up!  And, if you think your high school kiddo is too old for these stories, think again.  I actually got the idea for this series from one of the high school students who I work with!  She loves them!
Books for Kids Ages 12+
This series of books, written by Eoin Colfer is geared for kids ages 12+, and is absolutely ingenious when it comes to keeping the reader's attention. The story line centers around a 12 year old boy named Artemis Fowl.  He is a child prodigy who has dedicated himself to a life of criminal activity.
Yes, you read right!  He is not in the business of solving crimes.  He is dedicated  to the business of committing the crimes, along with his burly butler, of course!  Even though he plots dastardly deeds, he doesn't always get what he wants.  These stories take place in a mystical and magical world where fairies, elves and trolls clash with humans!  The intrigue never seems to end!  I highly recommend these books for those kids who are into action packed stories!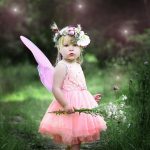 This is probably the most popular series of books for my kids, especially my boys!  After hearing them go on and on about how much they loved the "Percy Jackson" books, I finally had to start reading them to see what all of the fuss was about!  I was actually pleasantly surprised!
The 1st book in the series, The Lightning Thief, written by Rick Riordon, centers around a 12 year old boy named Percy Jackson. He is your typical, soon to be teenager, except for the fact that he has several things going against him such as ADHD and dyslexia. These, including not having his father around, seem to get him in trouble, even when he doesn't do anything wrong.
He is, in essence, a 12 year old trying to fit into a world that doesn't accept him.  Next… enter some Greek gods, who simultaneously change his world forever!  Percy has to find a missing link in order to save the world from total oblivion.  But, can he do it in time?!  These books are definitely packed with action, drama and suspense!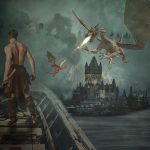 I wish they had these books around when I was in college, trying to get through Greek Mythology!  I actually learned quite a bit about the different Greek "gods," and what the Greeks actually believed about them.  I think your kids will be surprised as the books unfold.  That's what makes these books so much fun!
If your child is into action packed thrillers, then these are the books for them!  James Dashner did a terrific job of creating a very unique post-apocalyptic dystopian world where anything can happen in a split second!
One of my students told me about this series of books, and I didn't think I would like them until I started reading the first book!  Then, it was hard to put it down.  I had to find out what would happen to the characters, which of course didn't come until the end of the book!  So, I was on pins and needles the entire way through!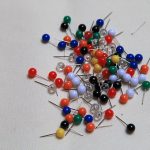 The main plot centers around a boy named Thomas, who winds up entering a completely unique world called the Glade, via a metal elevator.  To make matters worse, he has no recollection of his past, nor who he really is.  The boys he is thrown in with also arrived at the Glade in the metal box, with their memories erased as well.
All around the Glade are huge walls made of concrete that are shut tight at night to keep the  boys inside.  Outside the walls of the Glade is the Maze, which contains "monsters" of sorts called Grievers. One sting from these huge metallic, fleshly beasts is lethal enough to cause death!
The boys are each assigned jobs in order to sustain themselves in this new world.  One of the jobs entails being a "runner" in the Maze.  These are the boys who try to figure out how to beat the odds and find a way out of this horrendous world.  In the heart of the plot, Thomas gets the assignment of being a "runner," and has the job of trying to crack the code of the Maze.  But…will he be able to do it in time to save the others?!
I highly recommend these books for kids, ages 13+ who love action packed stories!  Believe me, once they start reading, they won't want to put these books down!  You might want to check into this series of books if your child is into thrillers!
This first book, Uglies, written by Scott Westerfeld, was an eye opener for me in many ways.  The story line is set in a future dystopian world, in which everyone is considered  "ugly," until they turn 16, in which they can undergo  cosmetic surgery to become "pretty."  Basically, the leaders of their culture have brainwashed them into thinking that becoming "pretty" is the only way for a better life and inner happiness.
It basically tells the story of a fifteen year old teenager named Tally Youngblood, who winds up rebelling against the norms of her society to show the negative effects and downsides of becoming a "Pretty."  She encounters all kinds of opposition, but eventually overcomes her fears and negative thinking patterns that have dominated her mindset all of her life.
When I first began reading this book, it reminded me of all the times when I, too, considered myself an "ugly," in my teenage years.  I always wished to become "pretty" like the people in the tabloids.
Reading this first book in the series also gave me a deeper appreciation and compassion for the kids who I work with on a daily basis, who have such low  self esteems because they hold themselves up to what our culture deems as "valuable."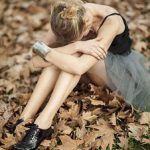 I recommend this series of books for kids, ages 12+.  I especially recommend this series for those who see themselves as physically not "worthy" in the eyes of the society in which we live.  After reading this first installment, it may change the way kids view themselves; and may make them realize that they are uniquely beautiful in the way that God created them to be!
I totally loved this series!  The 1st book, The Adoration of Jenna Fox, written by Mary E. Pearson, evolves around a 17 year old teenage girl who has just awakened from being in a coma for a year.  She doesn't remember who she is, much less, her parents or anything about the world that she had lived in before.  All she knows is that there is something very unusual about everything in her "new" life.
This book is all about love, betrayal, and finally finding peace and happiness, amidst turmoil.  I was spellbound as I read this book, and tried to uncover the plot.  It has so many twists and turns that it will keep your kids guessing through the entire book!  In my opinion, this is a must read for kids, ages 14+.
Just a glimpse at the 2nd book in the series, The Fox Inheritance…This is even better than the 1st book!  I couldn't put the 1st book down.  However, The Fox Inheritance brings so many unexpected events, that I was actually spellbound!  And, what an unbelievable ending!  I didn't see it coming. Your kids will be enthralled with this series!
The Embassy Row Series, written by Ally Carter, is written about a 16 year old girl named Grace, who can be characterized as a definite rebel, but with reason!  With the passing of her mom, and her dad off fighting the war against terrorism, Grace is forced to move to another country to live with her grandfather, a highly respected American Ambassador.
Grace knows in her heart that her mother's death was not an accident.  So, she sets off to uncover and solve the mystery behind it, along with some friends that she has manages to meet.  Then suddenly, she uncovers an international conspiracy that she somehow manages to become entangled with.  She must watch her back at all times!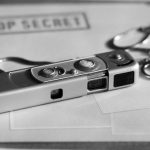 This was a definite suspense/thriller with a totally different ending than what you would expect!  I would recommend this book for kids, ages 14+. This is one of those books your kids will not want to put down!
Ally Carter is such a talented author, and always seems to captivate kids with her subtle, yet intriguing mysteries.  Please check out her other books.
The 1st book, The Hunger Games, focuses on two main characters, Katniss Everdeen and Peeta Mellark.  The setting occurs in the distant future in a country which consists of a Capitol and 12 districts, all of which are extremely impoverished.
Every year, each district chooses one boy and one girl, known as "tributes," to take part in these games.  They are then flown to a remote setting, in which they have to fight to the death in order to survive. Basically, it is a televised "death masquerade," until only one child remains.
As I read these books, I realized that it was written about so much more than simply being hungry and fighting members of the other districts in order to have food.  This book is about love, sacrifice, honor and learning to be brave, even in the most unbelievable circumstances.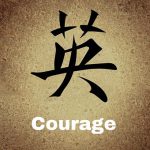 I would definitely recommend this series of books for teenagers, ages 15+.  I believe they will not only become engrossed in the story line, as I was, but I think they will realize just how much we take for granted every day.  I know I did.
Veronica Roth did an unbelievable job of capturing and keeping my attention in this trilogy of books!  The first book, Divergent, takes place in a dystopian world where people are divided into distinct factions based on their unique qualities.  They are categorized after they complete a series of tests to see where their "virtues" lie.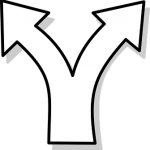 The main character, Tris, has been  classified as "divergent," and is told that she will never fit into one set group.  As the book evolves, she uncovers a conspiracy to destroy all "divergents."  She allies herself with a young man named "Four," and together, they set out upon a journey to try and discover what makes being "divergent" so dangerous!   Against all odds, Tris faces insurmountable odds as she unlocks the truth about the past, and  ultimately, the future of the society in which she lives!
This trilogy of books was so captivating that it was extremely hard to put them down!  There is so much energetic action packed into each book that your heart will be racing to find out what will happen next!  I thoroughly enjoyed reading these books, and would highly  recommend them for teens, ages 14+.
What a find!  These books are precious, and written for the "princess" in every young lady.  Kiera Cass did a beautiful job of writing this series of books.
The first book, The Selection, introduces the characters and setting in such a vivid way that you actually feel as if you were there.  It takes place in a dystopian society called Illea.  This "new" world is divided into caste systems, with the "ones" being the royals, all the way to "eights" who are the orphans, handicapped, and those that "twos" and "threes" would frown upon.
The main character is a young lady named America, from a lower caste- five.  She is basically a rebel at heart, but still has a kind heart and sweet spirit.  She is in love with a young man named Aspen from caste six, but knows in her heart that her marriage to him would be frowned upon by her parents due to his lower caste number.
The basic premise of this book is that America is chosen, along with 34 other girls, to participate in a competition to become the bride of Prince Maxon of Illea, of whom she despises!  There is much rivalry among the girls as they try to capture his heart, and become his royal bride.
However, very soon, she begins to fall for the prince, and has to make a choice between her first love, Aspen, who wouldn't be able to give her the things she wants, or Prince Maxon, who could give her more than she has ever dreamed of!  Oh, the choices one has to make!!!
I loved this series of books!  They were very sweet, but also extremely intriguing, along with some action packed moments!  I would highly recommend these for kids, ages 13+.  By the way…the story line gets better with each book in the series!
I am going to leave you with these different series of books to check out, to see if your kids will enjoy them. These are absolutely some of my favorites, as well as of the students that I work with on a daily basis.  They come highly recommended!
If you ever have any comments or questions, please feel free to leave them below or you can email me at kidscanlovetoread@gmail.com, and I'll be more than happy to get back with you as soon as I can.  I wish all the best for your kids as they continue to travel down the road of life long learning!  And, as always…Happy Reading to You and Your Child!
Blessings:)
Suzi