Are you serious?  You may think reading is fun, but I would rather be playing a video game… 
How many times have you heard your child say these words?  A hundred times, a thousand times?  You see…for many children, reading is a chore.  It's not that they don't want to read.  Most of the time, it's because they lack the skills necessary to be able to read fluently.  And, when a child can't read fluently, it completely alters the entire reading experience.  Hence, the phrase, "Reading… fun?" becomes their reality.They may sound like broken robots as they try to decipher what a word is.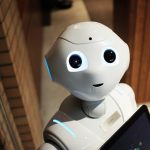 And then, by the time they get to the end of a sentence or paragraph, they can't tell you what they've read because they have been so focused on trying to get the words right.  This leads only to frustration, despair, and stress on the part of the child, as well as the parents or caregivers. Many times, kids simply become bored and give up.  This is extremely sad, but a huge reality in this present day and time.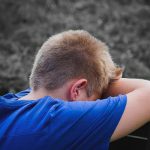 At this point…I think I know what many of  you are thinking!  You're talking about my child!  I hear this so many times during any given week!  I have been an educator for 31 years now.  I see this scenario played out on a daily basis.  I have seen kindergartners who struggle with learning to read, as well as kids in high school, who still haven't been able to master the art of reading fluently and successfully.
The sad part is that these high school students are getting ready to either go off to college or find a job.  Without successful learning skills, they're most likely going to have a tough time out in the "real world."  I know it has to be frustrating for these kids, as well as their parents.  However, it doesn't have to be this way.
READING CAN BE FUN!!!  Yes, I'll say it again!  READING CAN BE FUN!!!  Kids can actually learn to fall in love with books, magazines, literature, etc.!  They just need the skills necessary to become more successful, and the confidence to overcome their fear of failure.  They need to realize that they can do so much more than they thought was possible.  They can actually live up to their God given talents, and create the successful lives they've always dreamed about!
Within the pages and posts of my site, I am going to be sharing ways to get your child up and reading fluently, and in fun ways!  That's the key!  Making reading fun is the way to pull kids in and to get them to want to read!  I mean, who doesn't want to have fun, right?  I know I do, especially if I'm having to do something that I really would rather not do!
My Hopes and Dreams for Your Children
My hope is that you, as parents and caregivers, will give me a chance to prove that every child can become a successful reader; thus giving them a firm foundation for the rest of their educational lives.  We never stop learning, no matter how old we are!
My prayer is that you will find encouragement as you begin to see your children being swept away through the pages of books, magazines, and other types of literature!
My dream is to see more and more kiddos wanting to read and enjoying every minute of it!  And… my goal is to see these kids become successful adults.  This gives me so much encouragement whenever I see a struggling reader begin to flourish!  That's why I love my job!
I'm hoping that you will take the time to read some of my posts!  Prayerfully, it will give you some ideas for how to get your child up and ready for reading success!
If you ever have any comments or questions, I would love to help you out!  Please leave a note below, and I will get back to you as soon as possible!  In the meantime…Happy reading to you and your child!   
Blessings:)
Suzi